How To Compare Funeral Plans?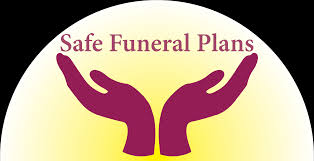 1. Not all pre-paid funeral plan providers are members of the registered trade group – the Funeral planning authority?
2. Not all independent funeral directors use all pre-paid funeral plans providers
3. Age UK and Help the Aged sell funeral plans from only one provider?
4. Can I pick the funeral director of my choice ?
5. What happens if I move address?
6. Is my money safe ?
7. What happens if the plan provider or the funeral director goes out of business?
8. How much interest is charged if I pay in instalments?
9. Can I cancel my funeral plan?
10. This being Compare the Coffin .com can I have a coffin of my choice, and can my funeral plan come with or without a coffin ?
Some pre paid funeral plan providers advertise their funeral plan costs without what they call 'disbursements'. These are fees the Doctor, Minister and Crematorium, if burial and a church service is required then these contributions are transferred, If you are considering a pre paid funeral plan then you should compare funeral plans closely and always including the 'disbursements' if you can afford to. Most Funeral plan providers include a contribution in the funeral plan costs for disbursements.
You should always compare pre paid funeral plan prices as the funeral plan providers supply very similar funeral plans. If you have any questions regarding anything to do with funeral plan providers or pre paid funeral plans then please do not hesitate to contact us for free straight forward advice and information.
Why Choose Compare The Coffin?

If you are unable to find the right kind of Funeral planning authority then you may ask to Compare the Coffin to help you out funeral planning services.This company of Steven makes sure to help out people in their time of loss to arrange funeral related arrangements in a peaceful and hassle-free manner.