Don't let the Funeral Director Tell You What to Do !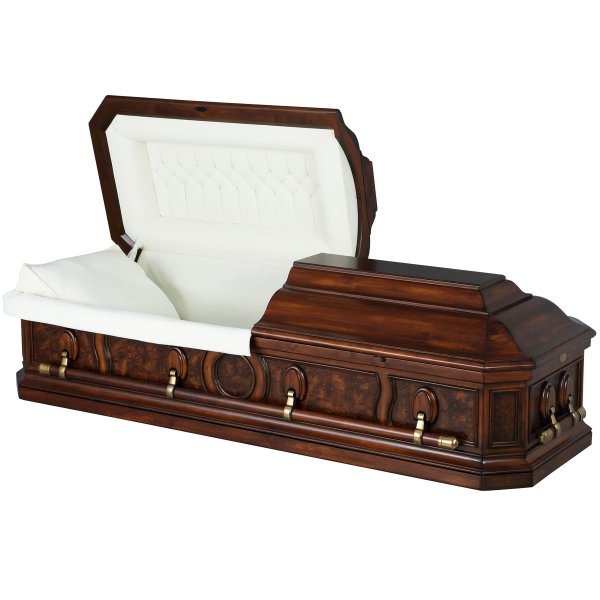 Had a Frustrating Day
Over the weekend I must have spoken to a family at least half a dozen times. Advising them on the best things to do, especially as they were planning a largish funeral.
They changed their mind several times over which American casket to use and asking for changes which I had to negotiate with the provider. Finally, they started to get a plan together, they chose a local funeral and settled off the casket choice which we put on hold with the supplier.
Coffins and Caskets is not an impulse purchase, you only really buy one when you actually need it. From our point of view, this is not a product that needs pressure selling. We find the best products and offer them at an unbeatable value, not cheap. In fact, we will refund the difference if you find the same product elsewhere for less.
Anyway, back to the story. After making all the arrangements for the order and free delivery, via courier to their chosen we had to confirm payment.
The customer said she was with the funeral director and they said to her that the casket may not be up to quality. They always say something like "we don't usually do this" or "this is irregular" as they stand to lose a significant sum of profit. So, our customer after providing all the help they needed order exactly the same casket from the funeral director at £1000 more than the Comparethecoffin.com price.
This role can be really rewarding helping get the funeral they want and making sure they don't get ripped off. Unfortunately, some Funeral Directors take advantage of people in vulnerable states to exploit every last penny and pound they can from a grieving family and are prepared to stop people taking control and ordering their own coffins. It's pretty crazy when you think about it. Is there another sector that assumes to have to buy everything you need from one supplier ??
I always leave 2 pieces of advice whenever I'm talking to a customer about dealing with Funeral Directors
Be Specific!
Be very clear of what you want them to do and what you don't want them to. The Funeral Director and Funeral Arranger (a lot but all) tend to have a tendency to take over the event and before you know it the idea you have is no longer valid or the one that is actually going to happen. And
Always Ask for an Itemized Bill
Funeral Director aren't criminal (not all of them) but can be cheeky and they make mistakes. So go through the estimate and the bill carefully and only pay for what you actually asked for
Lastly, comparethecoffin is truly independent and can help you regardless of which funeral director you use, or if you choose to use no undertaker and do the funeral DIY, we are there for you
Why Choose Compare The Coffin?
If you are unable to find the right kind of Funeral Ceremonies then you may ask to Compare the Coffin to help you out funeral planning services. This company of Steven makes sure to help out people in their time of loss to arrange funeral related arrangements in a peaceful and hassle-free manner.